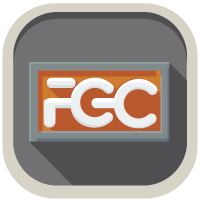 Support
&

Training
Product License Agreement
---
SOFTWARE LICENSE AGREEMENT
PLEASE READ THIS SOFTWARE LICENSE AGREEMENT CAREFULLY BEFORE DOWNLOADING, INSTALLING, OR USING THE SOFTWARE.
BY CHECKING THE BOX LABELED "I accept the terms in the License Agreement" DURING INSTALLATION, OPENING THE PACKAGE, DOWNLOADING THE PRODUCT, INSTALLING THE PRODUCT, OR USING THE EQUIPMENT THAT CONTAINS THIS PRODUCT, YOU ARE CONSENTING TO BE BOUND BY THIS AGREEMENT. IF YOU DO NOT AGREE TO ALL OF THE TERMS OF THIS AGREEMENT, CLICK THE "CANCEL" BUTTON AND THE INSTALLATION PROCESS WILL NOT CONTINUE, RETURN THE PRODUCT TO THE PLACE OF PURCHASE FOR A FULL REFUND, OR DO NOT DOWNLOAD THE PRODUCT.
Single User License Grant: Fortres Grand Corporation ("Fortres Grand") grants to Customer ("Customer") a nonexclusive and nontransferable license to use the Fortres Grand software ("Software") in object code form solely on a single central processing unit.
EXCEPT AS EXPRESSLY AUTHORIZED ABOVE, CUSTOMER SHALL NOT: COPY, IN WHOLE OR IN PART, SOFTWARE OR DOCUMENTATION; MODIFY THE SOFTWARE; REVERSE COMPILE OR REVERSE ASSEMBLE ALL OR ANY PORTION OF THE SOFTWARE; OR RENT, LEASE, DISTRIBUTE, SELL, OR CREATE DERIVATIVE WORKS OF THE SOFTWARE.
Customer agrees that aspects of the licensed materials, including the specific design and structure of individual programs, constitute trade secrets and/or copyrighted material of Fortres Grand. Customer agrees not to disclose, provide, or otherwise make available such trade secrets or copyrighted material in any form to any third party without the prior written consent of Fortres Grand. Customer agrees to implement reasonable security measures to protect such trade secrets and copyrighted material. Title to Software and documentation shall remain solely with Fortres Grand.
LIMITED WARRANTY. Fortres Grand warrants that for a period of thirty (30) days from the date of shipment from Fortres Grand: (i) the media on which the Software is furnished will be free of defects in materials and workmanship under normal use; and (ii) the Software substantially conforms to its published specifications. Except for the foregoing, the Software is provided AS IS. This limited warranty extends only to Customer as the original licensee. Customer's exclusive remedy and the entire liability of Fortres Grand and its suppliers under this limited warranty will be, at Fortres Grand option, repair, replacement, or refund of the Software if reported (or, upon request, returned) to the party supplying the Software to Customer. In no event does Fortres Grand warrant that the Software is error free or that Customer will be able to operate the Software without problems or interruptions.
This warranty does not apply if the software (a) has been altered, except by Fortres Grand, (b) has not been installed, operated, repaired, or maintained in accordance with instructions supplied by Fortres Grand, (c) has been subjected to abnormal physical or electrical stress, misuse, negligence, or accident, or (d) is used in ultrahazardous activities.
DISCLAIMER. EXCEPT AS SPECIFIED IN THIS WARRANTY, ALL EXPRESS OR IMPLIED CONDITIONS, REPRESENTATIONS, AND WARRANTIES INCLUDING, WITHOUT LIMITATION, ANY IMPLIED WARRANTY OF MERCHANTABILITY, FITNESS FOR A PARTICULAR PURPOSE, NONINFRINGEMENT OR ARISING FROM A COURSE OF DEALING, USAGE, OR TRADE PRACTICE, ARE HEREBY EXCLUDED TO THE EXTENT ALLOWED BY APPLICABLE LAW.
IN NO EVENT WILL FORTRES GRAND OR ITS SUPPLIERS BE LIABLE FOR ANY LOST REVENUE, PROFIT, OR DATA, OR FOR SPECIAL, INDIRECT, CONSEQUENTIAL, INCIDENTAL, OR PUNITIVE DAMAGES HOWEVER CAUSED AND REGARDLESS OF THE THEORY OF LIABILITY ARISING OUT OF THE USE OF OR INABILITY TO USE THE SOFTWARE EVEN IF FORTRES GRAND OR ITS SUPPLIERS HAVE BEEN ADVISED OF THE POSSIBILITY OF SUCH DAMAGES. In no event shall Fortres Grand's or its suppliers' liability to Customer, whether in contract, tort (including negligence), or otherwise, exceed the price paid by Customer. The foregoing limitations shall apply even if the above-stated warranty fails of its essential purpose. SOME STATES DO NOT ALLOW LIMITATION OR EXCLUSION OF LIABILITY FOR CONSEQUENTIAL OR INCIDENTAL DAMAGES.
The above warranty DOES NOT apply to any beta software, any software made available for testing or demonstration purposes, any temporary software modules, any custom software modules, or any software for which Fortres Grand does not receive a license fee. All such software products are provided AS IS without any warranty whatsoever.
Internet-based Services. Fortres Grand may provide Internet-based services with software. It may change or cancel them at any time.
Consent for Internet-Based Services. The software may connect to Fortres Grand or a service provider computer systems over the Internet. In some cases, you will not receive a separate notice when they connect. By using Fortres Grand software, you consent to the transmission of this information. Fortres Grand does not use the information to identify or contact you.
Computer Information. Some software features use Internet protocols, which send to the appropriate systems computer information, such as your Internet protocol address, the type of operating system, browsers and names and versions of the software you are using, hardware component information, language code, network adapter unique id, logon name and domain name. Fortres Grand uses this information to make the Internet-based services available to you.
Software Operational Reports. This software automatically sends reports on operations, errors, and status to Fortres Grand or a service provider that are used to provide Internet-based services and may be used to improve our software. No files or memory dumps will be sent unless you choose to send them.
This License is effective until terminated. Customer may terminate this License at any time by destroying all copies of Software including any documentation. This License will terminate immediately without notice from Fortres Grand if Customer fails to comply with any provision of this License. Upon termination, Customer must destroy all copies of Software.
Software, including technical data, is subject to U.S. export control laws, including the U.S. Export Administration Act and its associated regulations, and may be subject to export or import regulations in other countries. Customer agrees to comply strictly with all such regulations and acknowledges that it has the responsibility to obtain licenses to export, re-export, or import Software.
This License shall be governed by and construed in accordance with the laws of the State of Indiana, United States of America, as if performed wholly within the state and without giving effect to the principles of conflict of law. If any portion hereof is found to be void or unenforceable, the remaining provisions of this License shall remain in full force and effect. This License constitutes the entire License between the parties with respect to the use of the Software.
Restricted Rights - Fortres Grand's software is provided to non-DOD agencies with RESTRICTED RIGHTS and its supporting documentation is provided with LIMITED RIGHTS. Use, duplication, or disclosure by the Government is subject to the restrictions as set forth in subparagraph "C" of the Commercial Computer Software - Restricted Rights clause at FAR 52.227-19. In the event the sale is to a DOD agency, the government's rights in software, supporting documentation, and technical data are governed by the restrictions in the Technical Data Commercial Items clause at DFARS 252.227-7015 and DFARS 227.7202. Manufacturer is Fortres Grand Corporation, 900 Lincolnway East, Plymouth, IN 46563.