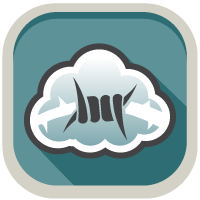 Clean Slate® Complete
Downloads
---
Software Installation
Purchased Software: Click the 'Download' button below then install. To activate the product, enter your serial number during installation.
Free 30 Day Trial: Click the 'Free 30 Day Trial' button below then install.
Windows 10 / 8.1 / 8 / 7
Note: Build information is on the "Download" link
---
Contents
Installation as a 30 day trial of the multi-user non-restrictive and restrictive security application Clean Slate Complete. TThe configuration is cloud based and includes a link to the client installation file. Includes greatly enhanced enterprise management functions formerly available with Central Control 6.5 for managing across workgroups, domains, enterprises, or the Internet with LDAP integration and also works for single workstation installations.
---
Details
File Name

This is a link to registration for the cloud based configuration and local client installation file

Platforms

Windows 10, Windows 8.1, Windows 8, Windows 7