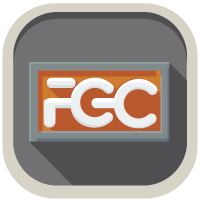 Sales

&

Service
Sales Partners
---
Because of increased demand, Fortres Grand is actively seeking distributors and value added resellers for our entire product line. This is a great opportunity for you to provide value to your customers and reduce onsite maintenance time.
Free technical support
We take the time to ensure that you will have quick access to answers for all your technical questions. Our resellers provide a vital link between our value creating products and appreciative customers. We will see to it that you have the information necessary to inspire confidence. We want you to be successful.
Recurring customer contact and opportunities
Fortres Grand customers have a history of trusting and relying on our products. Because of our diverse product line, you will have the continued opportunity to help organizations as their IT departments mature and find additional benefits in security, asset tracking, and privacy protection products.
Free Webinars
As an adjunct to our highly regarded bi-annual user's conference, we invite resellers to future development briefings and free, instructional webinars.
Free demo products
We provide fully functional demo versions of all of our products so you can demonstrate the effectiveness of solutions in a live environment for your customers.
We will help you succeed. Contact us to become a valued partner today.