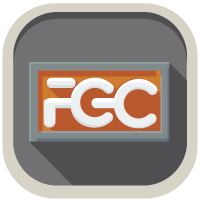 Support
&

Training
Configuring Central Control to use LDAP
---
Overview
This document explains how to configure Central Control 7 to retrieve users from an LDAP server.
System Requirements
Central Control 7
Fortres 101 7 and/or Clean Slate 7 installed on a client computer and connected to Central Control 7

LDAP Server
Active Directory
NDS OpenLDAP
Procedure
Open the Fortres Security Interface on a client computer
From the Group Menu open the Security Group Manager
In the Security Group Manager window choose the File | LDAP Server Properties menu item
Enter the properties for the LDAP server

Enter the name or IP address of the LDAP server
Optional: Specify an account name and password to access the LDAP server

This only needs to be specified if the LDAP server does not allow anonymous browsing

Optional: Specify the root object

This only needs to be specified if Central Control should only search for users and groups in a specific container of the LDAP tree

Press the OK button to save the configuration to the Central Control server

After the LDAP properties have been modified, the left side of the Security Group Manager will refresh and the server item in the tree can be expanded to view the LDAP objects.

NOTE: If a problem occurs retrieving the LDAP users and groups the plus sign will disappear next to the server item. If this occurs, verify your LDAP configuration information and repeat step 4.