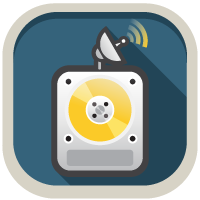 DriveTap Forensics
Provides a Clear View of File Access Patterns on Your Servers and PC's
---
The NSA does not even know
what data Snowden accessed & took.
If you were going to piece together a manifest of stolen data by an employee or user, where would you begin? How could you prove it? How would you ever know? Without planning ahead, this audit log cannot be easily reconstructed. DriveTap Forensics gives you the confidence that you can say what happened, by whom, when, and from where.
Mature Reporting
DriveTap Forensics provides detailed reports that can be sorted, filtered, searched, and exported. Audit data is not small. Internet based reporting makes DriveTap Forensics fast and easy to drill down to the information you want.
Real Time Alerts via Text Message or Email
Want to know the moment a user opens, modifies, or deletes an important file? DriveTap Forensics gives you the ability to configure alerts that can be sent via text message or email when critical file actions occur.
DriveTap alert on server Indigo.
JSimon erased fears.pdf on \\Econ\Sustainability
Runs on Clients, Runs on Servers
DriveTap Forensics was originally designed to run on enterprise servers, but it is equally useful at home and as useful on client workstations too.
Try it Free, and you will never let it go
DriveTap Forensics provides novelty to get your wheels spinning as soon as you install it, and an indefinable confidence that lasts well beyond when you first need it. And you will need it.