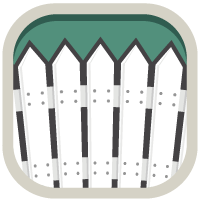 Privacy Fence™
Downloads
---
Software Installation
Purchased Software: Click the 'Download' button below then install. To activate the product, enter your serial number during installation.
Free 30 Day Trial: Click the 'Free 30 Day Trial' button below then install.
Version 2:

Build 38
Windows 10 / 8 / 8.1 / 7 (32 Bit and 64 Bit)
---
Contents
Privacy Fence full version as complete feature set and upgradable installation through a fully compliant Windows MSI packaged as an executable. Must be installed with admin credentials. Consists of platform specific kernel mode driver, both platform dependent and independent executables, and basic configuration files.
This package can be used for new installations and to update previous builds of Privacy Fence. Existing installation of Privacy Fence must be disabled before upgrade. For security reasons disabling of Privacy Fence resists automation. Instructions for disabling previous versions of Privacy Fence are presented upon running this installation if necessary.
---
Details
File Name

Build 37: PrivacyFence-2.0.38.exe

Platforms

Windwos 11, Windows 10, Windows 8.1, Windows 7

File Size

8.2 MB

Date Posted

February 18, 2016