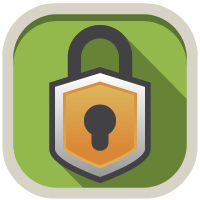 Fortres 101
v.10
Restrictive Desktop Protection
& Lockdown Security
---
The superior desktop security of Fortres 101 can easily lockdown your Windows computers. Fortres 101 is the solution to malicious or accidental destruction of computers, problems with inconsistent interface, and inconsistent printing behavior. Fortres 101 has successfully secured computers for years and is voted the best desktop security software for Windows.
Prevents unwanted downloads
Fortres 101 is an innovative security agent that resides invisibly between the computer and the user. Every computer action is quietly monitored to determine if that action is permitted or not. As a systems administrator for one or one thousand computers, software security is a must.
Saves time and money
Protecting not only the software and hardware applications, Fortres 101 also protects time and money by preventing damage to files and programs. You will no longer waste time re-imaging, ghosting, or reinstalling software because of accidental or mischievous deletions and errors.
Provides complete control
Fortres 101 is easier and more robust than Windows security
Fortres 101 provides complete control over every aspect of Windows operations. Prevent users from interrupting the boot process; exiting Windows; accessing a command prompt; adding, moving, or deleting icons; altering anything about the appearance of Windows; installing, copying, or downloading software; running any programs not specified by the administrator; using low-level system tools; changing printer configurations; changing screen saver configurations; accessing unauthorized Web sites; erasing important system files; saving files on the hard disk; and even accessing files on the hard disk.
Security averse and finicky programs always work
The effortless configuration Fortres 101 offers is ideal. Fortres 101 can automatically configure many applications that require special attention, easing administration. A number of applications, typically legacy antivirus types, do not treat the file system in a way that is compatible with the default configuration of Fortres 101. Fortres 101 will look for these known applications and make special accommodation so the applications can function as designed while Fortres 101 security is active. Nothing is required of you but to install Fortres 101.
Protection from rogue administrators
Fortres 101 protects from rogue administrators. All of the security features can be applied to local system administrators and domain administrators, too. Normally, administrators have unrestricted access to a computer. Fortres 101 changes this, and allows enforceable restrictions on administrators' activities.
Policy restrictions
With Fortres 101 important files aren't deleted, printer configurations aren't changed, and no more vulgar wallpaper! This has saved my sanity.
Policy Restrictions provides a way to quickly implement group policy restrictions that may not have explicit counterparts in Fortres 101, without the baggage, learning curve, and undiagnosable failures attendant to the group policy editor. This feature does not actually use the group policies and does not write the values to the registry. If the group policy editor is being used in addition to Fortres 101, the settings here will take precedence over settings made in the group policy editor.
Provides protection by blocking local and removable drives
Fortres 101 offers you the ability to restrict/block local hard drives and removable media drives as well as any local file, folder, or application.
Comprehensive Support for Public Kiosks
Kiosk mode refers to a configuration where a computer boots, automatically logs on as some user, starts a single application (typically Internet Explorer), does not let the user close the application, and prevents the user from interacting with the computer, in any way, not controlled specifically by that single application. Fortres 101 allows for the easy configuration of Kiosk computers from a single screen, allowing a two minute complete configuration providing all automation and security necessary. Simply turn Kiosk Mode on, specify the application or web page to launch upon logon, specify the auto logon credentials, save settings, and reboot. Upon the next boot the computer will log on as the Kiosk user and launch the web page or application in full screen mode. The end user will be confined to the Kiosk application. Machines configured with Fortres 101 Kiosk Mode can be easily imaged, deployed, and centrally managed using Central Control.

Learn how, two minutes after Fortres 101 installation, you can have your Kiosk machine securely functioning and ready for service.
Easy to use
Fortres 101 not only saves your computer tech's time but also support costs
Fortres 101 offers flexibility and ease of use. Each security option includes a description explaining how to secure your computer. Once the security option is set, a color coded Enabled or Disabled option allows for easy viewing of security. If an option is unsecured, the security indication word, Enabled, is bright green to grab your attention. You will never accidentally leave an area unsecured again.
Provides quick customization
You will be relieved by the time saving feature, Global Settings. By simply clicking on the tab labeled Global, the security feature is applied to all the groups.
Upgrading is easy
Upgrading Fortres 101 is quick and easy, especially when you use Central Control to upgrade the computers remotely. Configuring the upgrade is a breeze. The Conversion Wizard adjusts the security settings to match what you already secured with the previous version. Plus, by keeping your license current, you are assured of discounted prices for future upgrades!
---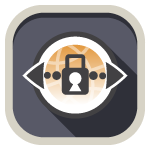 Central Control
v.10
Easy Remote Administration of your
Fortres 101 Clients
---
Central Control allows an administrator to configure all of the Fortres 101 and Clean Slate installations from one location. For more information on Central Control, click here.
Enhance Fortres 101 security with Central Control network software.
Quickly enable/disable security for all computers.
Control Fortres 101 security based on computer, user, or group.
Shut down, log off, and restart remote computers.
Customize Fortres 101 security based on computer, user, or group.
Upgrade/update remote Fortres 101 installations.
Builds on existing LDAP network of users of groups.
One configuration screen for two powerful security products: Fortres 101 and Clean Slate.
Create, delete, and edit users and groups.
User and group settings follow the user to every computer on the network.
Centrally store and manage configuration files.
Supports 32 Bit and 64 Bit Windows 2016/2012/2008 Server and can read users from any LDAP server.
To learn more about Central Control, click here.
Please Note: Fortres 101 is designed to be installed on desktop operating systems. We do not recommend installing Fortres 101 on a Windows Server computer. As such, we do not provide technical support for Fortres 101 when it is installed on these network operating systems.